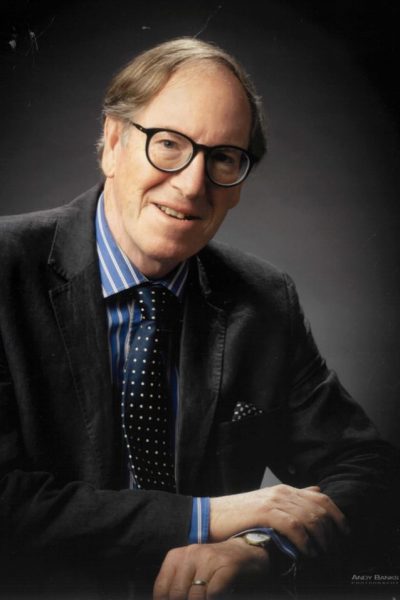 Former Castlemaine Art Gallery and Historical Museum director Peter Perry has been recognised with a Medal of the Order of Australia (OAM) for service to the museums and galleries sector.
Perry told the Mail he was surprised but delighted to receive the award and would love to know who nominated him for the honor.
Perry was director and secretary of the Castlemaine Art Gallery and Historical Museum (now Castlemaine Art Museum) from 1975 until the end of 2013, a record period of 38 years.
During his time as director he was closely involved with two significant building upgrades, including the 1987 Alex and Beth Sinclair Building Extensions and Percy Chaster Museum Extension.
"The second upgrade in 2000 was made possible by a Centenary of Federation Grant of $2 million dollars and included an administration wing, conservation studio, research library and an upgrade of the temporary exhibition gallery with environmental controls, security and early warning smoke detector system, he said.
During his time with the gallery and museum Perry secured several major bequests which included the Sybil Craig Bequest Fund, June Davies Bequest of over 50 Australian paintings and drawings from 1991 until 2004, the Percy Leason Bequest in 1990 and following his retirement he secured the Rosemary Fazakerley Bequest Print Fund for the trustees in 2016.
The former director also oversaw the gifts of important art works by Ethel Carrick and E. Phillips Fox from Major Basil MacNay in 1983 while visiting Scotland and was then responsible for distribution of other works by the Fox's to be gifted to other Regional Galleries for the state government.
He also secured the Len Fox Painting Prize in 2010 with funds from the Fox family with a bi-annual acquisitive prize of $50,000.
Perry said another highlight was founding the permanent photographic collection of 'Portraits of Australian Artists' in 1991, which is a unique collection for a public art museum.
Perry also established a working art library of Australian and International art for students and academics and assisted to fund this project through his direct involvement with the AG Lloyd-Stephenson bequest.
In addition to his efforts to boost and support the Castlemaine collection he also wrote and co-wrote a number of publications.
These include RW Sturgess Watercolourist 1892 – 1932 (co-author Beth Sinclair) 1986; Castlemaine Art Gallery and Historical Museum Seventy-five Years 1913 – 1988, 1988; Max Meldrum & Associates Their Art, Lives and Influences (co-author John Perry) 1996; AME Bale Her Art and Life 2011; Castlemaine Art Gallery and Historical Museum History & Collections (co-authors Kirsten McKay and David Golightly) 2013; and Biographies for Australian Dictionary of Biography and The Dictionary of Art (England).
Outside of the gallery and museum, Perry guided and advised local philanthropist Stuart Stoneman on his purchases for the Duneira Estate at Mount Macedon, enabling Stoneman to acquire an extensive collection of fine art works.
He also acted as a tour guide of the collection for the Stoneman Foundation.