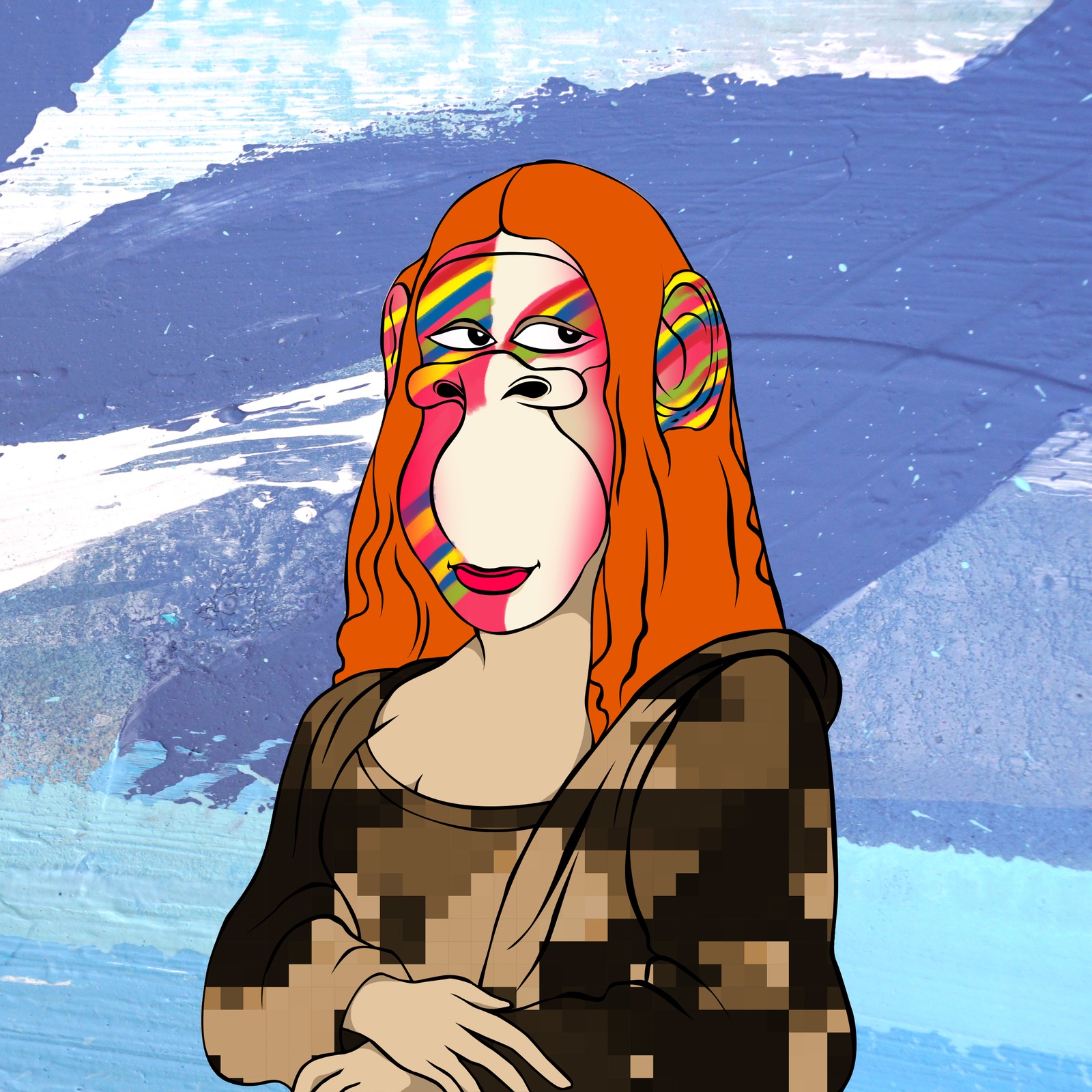 SINGAPORE – 14 FEBRUARY, 2022 – A group of critically acclaimed fine artists have banded together to comment on the latest trend in the metaverse – being digitally represented on social media as a great ape. These artists will reveal their identities in May, or when this first collection is sold out, whichever comes first.
Hola Mona is a collection of 1,503 generated NFTs with original source material created by these award winning fine artists. These unique digital collectibles have their proof of ownership on the Solana blockchain.
Hola Mona features their take on the most parodied, most iconic portrait in fine art history, the Portrait of Lisa Gherardini, better known as The Mona Lisa, viewed through the modern lens of monkeys making the NFT world go round.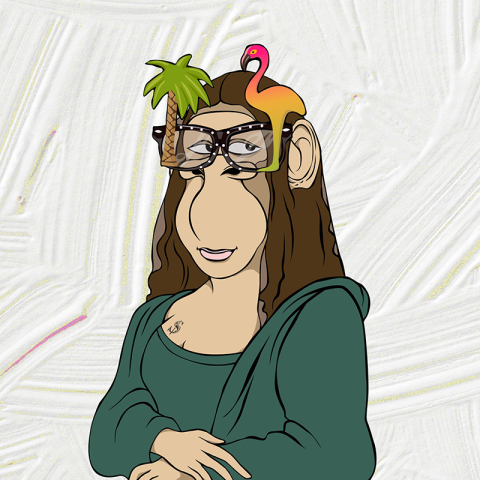 Each Hola Mona is a one-of-a-kind combination of a digital background crafted by these career artists in their usual style that is featured in galleries or at auction, along with a mask or headgear, hair colour, robe design and make up or body art randomly generated from many possible traits, all created by classically trained fine artists.
With so many NFT projects being launched using mass-produced source material from anonymous amateur artists recruited on sites like Fiverr, these (presently anonymous) artists are gently poking fun at what it means to be a creator of art in the NFT world, and juxtaposing this against their lived experiences in the traditional art world across different continents.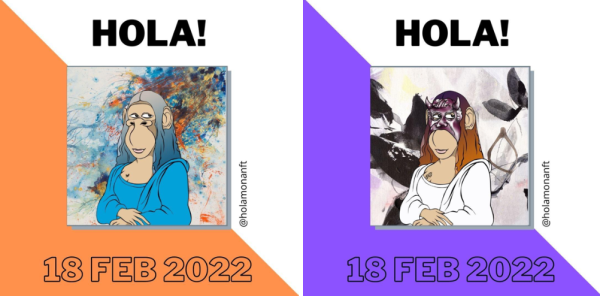 Will the Hola Mona NFTs be more valued for their fine art backgrounds (literally represented by the digital backgrounds in these artists' sought after styles, slowly evolving from their art school training and decades of experience as working artists) or for the foreground portrait of a Mona (Spanish for "monkey") with different fun pop culture traits?
Find out for yourself, and join in the conversation on NFTs at https://twitter.com/HolaMonaNft.
The Hola Mona NFT public drop happens on 18 February 2022, 12PM UTC.
Minting and preview information is available at https://holamona.io/.
Download images at https://bit.ly/3sl7LDK
About INSTINC
Founded in 2004, INSTINC is an artist-run institution based in Singapore. The vision for INSTINC is one of collaboration and connection, producing immersive large-scale projects that cross the genres of installation, new media, performance, painting and sculpture.
INSTINC will resume operation from JAN 2022 as an art space with focus on crypto art. It will host exhibitions, residencies, workshops and talks
About Shapiens
Shapiens is a digital artist collective founded in 2021. With deep roots in the media and entertainment industry, Shapiens endeavors to empower and represent our digital artists in the new narrative of web3.0. We develop cutting edge Solana based minting technologies to support our artists who wish to launch their own series of NFT collectibles across all genres.
Media Contact
Company Name: INSTINC SPACE
Contact Person: SHIH YUN YEO
Email: Send Email
Country: Singapore
Website: https://www.holamona.io/